Welcome to Klangacht!
This is a short version of the Klangacht website in english.
Klangacht is a do-it-yourself-workshop for musical instruments. Here you can make or repair your own musical instrument. All tools and machines that you will need are here. And of course you will get the support you need to get your instrument ready.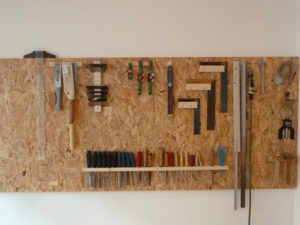 When you have finished your project you will hold a wonderfull, self made instrument in your hands. Also you will have learned a lot about the making of intruments and wood working. This makes music even more enjoyable.
You will find Klangacht in the middle of the lively and creative quarter Ehrenfeld. Here you can concentrate on your work with your instrument or read interesting books about instruments making, you can take a break in the kitchen, have some tee and talk.
Have a look to the movie that Verena Pohl has made about Klangacht (in german language).
Online-Shop
Veranstaltungen
Liebe Workshop-Interessierte, die aktuelle Corona-Lage läßt wieder Workshops zu. Momentan suchen wir passende Termine für Wochenend-Workshops. Schaut von Zeit zu Zeit wieder hier oder bei Facebook (unter "Klangacht") nach den neuen Terminen.
Individuelle Gruppenkurse
Gerne biete ich neben den regelmäßigen Workshops auch individuelle Gruppenkurse an. Ruft mich an, dann besprechen wir das.
Melde Dich für den Newsletter an
Kontakt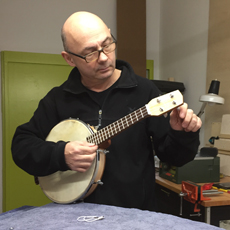 Klangacht
Benedikt Quirmbach
Keplerstr. 17
50823 Köln
0221 80 14 144

Aus den Gallerien